"To eat is a necessity, but to eat intelligently is an art."

(François de la Rochefoucauld)
Finca Fuentillezjos
The farm begun as a leisure time activity of family of doctors who loved spending time in the countryside among pastures and cattle and enjoyed making ecological cheese for self-consumption. They transmitted the love for the land and production to their children who instead of choosing to continue the family tradition and become doctors, decided to move to the countryside and become full time farmers.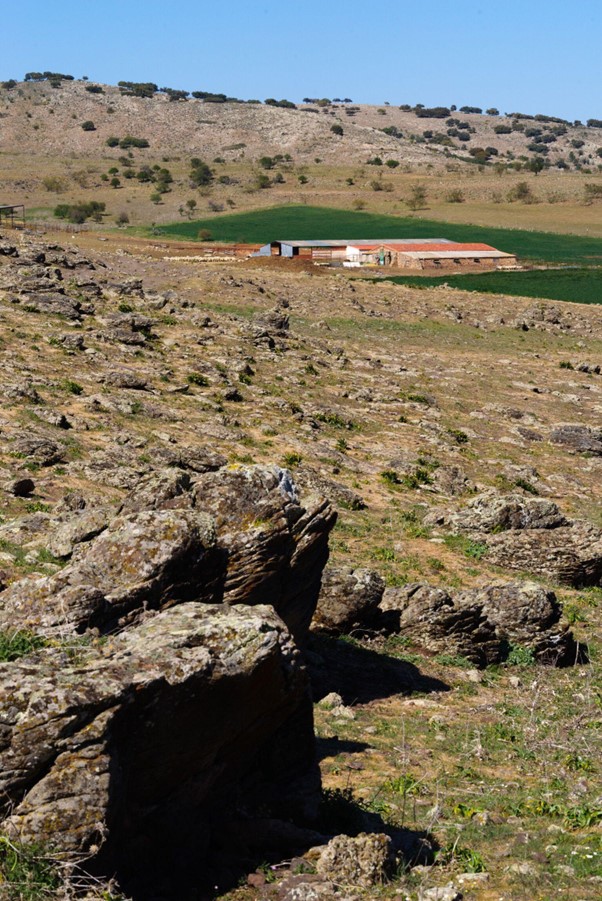 It took them years to organize everything but finally in 2003 they launched their economic activity and started producing ecological cheese. 2019 marked another important milestone for them as they were finally able to close the production circle within the farm, from raising cattle to producing milk and subsequently elaborate cheese. Not only does this achievement serve as quality seal for the final, but its also enables the responsible of the farm to live their values in terms of organic farming and fair animal treatment.
The experience includes a guided visit of the property led by the company's staff where the phases of cheese elaboration will be explained carefully, together with the daily tasks the staff carries out and also the way the sheep live in the farm. After the tour, the visitors will have the opportunity to do cheese tasting of a range of cheeses elaborated by the company along with explication of particularities of elaboration and taste.
List of Local Producers
Finca Fuentillezjos
---
Finca Fuentillezjos is located Campo de Calatrava (Calatrava Fields), at the feet of La Posadilla volcanic lagoon, in Poblete, in the province of Ciudad Real. The site may be reached by car, parking is available. The farm does not offer accommodation, but it may be found in the surrounding towns.
The farm visit and cheese tasting
Winter time schedule: Monday to Sunday 09:00 to 17:00
Summer time schedule: Monday to Sunday
Duration of the whole event: 1,5 hours
Prior booking of minimally three days in advance is required. Group size may vary from 4 to 20 people. Visits are available in English and Spanish, for other languages customer support must be contacted.
Find us here:
quetal@fincafuentillezjos.com
(+34) 647 505 434
https://www.fincafuentillezjos.com/en/experiences/