"To eat is a necessity, but to eat intelligently is an art."

(François de la Rochefoucauld)
Brewery Hops is a bespoke guided tour company, designed around tours of breweries and distilleries in Ireland. It was set up by Mia Tobin, an accredited National tour guide with 10 years experience. Mia is the owner, bus driver and guide.
There are a number of different packages available to choose from, day tours to 6 day long tours all done in Mia's 16 seater bus.
Mia's experience in the area means she knows where to find breweries located in small rural areas that are off the beaten track, your tour will also take in the best Irish tourist hotspots such as the Rock of Cashel, Kinsale, Killarney, Dingle, Cliffs of Moher and the Burren.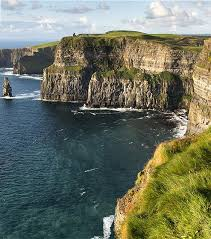 The tours embrace Irish history, culture, music, food and drink and are expertly curated by Mia herself. There is a real sense of this being the perfect way to see Ireland while learning about the growing craft-beer industry and the whiskey tours too. There is also the promise of being entertained on route with stories of Irish history and events.
This tour is very different to others out there as it is more of an immersive tour and you are very much involved in every aspect, it's aimed at anyone who wants to get away from the more traditional "tourist" tours.
There are a few different tours available through Brewery Hops. These include:
Short tours (1 day) – Glendalough Gourmet Day Tour; Meet the Makers Tour.
Multi day tours (5 – 6 days) – 5 Day Wild Atlantic Day Tour; 6 Days Northern Delight Tours; 6 Days Angels Share Whiskey Tour; 6 Day Pint and a Half Tour.
Glendalough Gourmet Day Tour
This tour visits two of Ireland's best craft breweries – Wicklow Brewery and Wicklow Wolf, both of which are producing top quality Irish craft beers. Enjoy sampling the range of beers at these breweries, along with a 5 course pairing lunch which is included at Mickey Finn's bistro. Perfect for private groups of 10 – 16.
Meet the Makers Tour
Escape Dublin city on a day trip to Wicklow on a guided food and drink trail to a country estate, a winery, a brewery and a distillery. You'll Meet the Makers who produce the county's local food, wine, beer and whiskey. Ideal for 10-16 people.
5 Day Wild Atlantic Way Tour
Their flagshipWild Atlantic Way tour takes you on a journey of a lifetime! Starting and finishing in Dublin, this tour guides you through the South West of Ireland.
Historical highlights include the majestic Rock of Cashel, Kilkenny castle and the beautiful thatched cottages of Adare. The dramatic scenic landscapes of Killarney, the Dingle peninsula, and the Cliffs of Moher never fail to impress.
This tour visits the best craft brewers who will engage us with their stories over excellent beer tastings. Often we get to taste new beers which haven't hit the shelves yet. Our groups always feel like they have a unique experience by visiting local breweries as they brew.
This 5 day tour has the perfect mix of diverse scenery, cultural sites, dramatic coastlines, overnight stays in cosy accommodation and of course the best of Irish craft beer coupled with great food. Come experience Ireland's Wild Atlantic Way.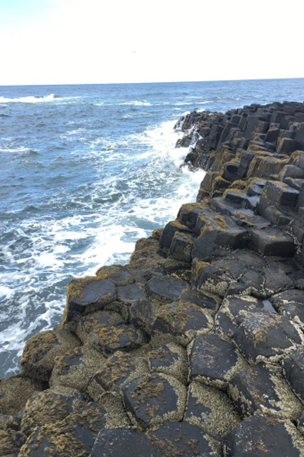 6 Days Northern Delight Tours
For many years, Northern Ireland was under the shadow of 'the troubles' with few brave enough to visit. Since the Peace Treaty of 1998, Belfast and the Causeway Coast has transformed itself and was listed as the top region to visit in 2018 by Lonely Planet.
Whilst there, we aim to discover the political legacy of the Troubles in Belfast and Derry city by taking locally run tours.
We enjoy the unique UNESCO site, the Giant's causeway located on the stunning chalk white cliffs, now also famous as the filming locations for many Game of Thrones scenes.
We get an immersive experience at the best of Northern Ireland's craft breweries and of course a tour and tasting at Bushmills – the oldest licensed distillery in the World.
Starting and finishing in Dublin on this fully guided tour, you'll also visit Co. Donegal, Sligo and Mayo in the Northern section of the Wild Atlantic Way – the 1,600 mile long route that takes in Ireland's stunning Atlantic coastline. The North West of Ireland is home to our most remote national parks, rugged scenery and stunning coastal views.
6 Days Angels Share Whiskey Tour
This tour is focused on Irish whiskey, let's sample old and new whiskies from some of the best whiskey distilleries in Ireland on this 6 day tour.
Tour the Ancient South East region of Ireland – taking in Kilkenny and Waterford, before joining the Wild Atlantic Way in Cork and following it to Kerry, Clare and Galway.
Our tour will bring us to a selection of Ireland's leading craft distilleries; such as Midelton distillery and Tullamore DEW as well as the new distilleries in Waterford and Clonakilty.
As we take our tour, you'll be able to enjoy the stunning coastal scenery along the Copper Coast Drive and on the Wild Atlantic Way. Highlights include a castle stay in Waterford castle, located on an island. All accommodations are in 4 star hotels in some of the most picturesque towns in Ireland.
This 6 day tour gives you a taste of Ireland's whiskey culture also known as uisce beatha, the water of life. You'll see plenty of scenery and historical sites along the route.
6 Day Pint and a Half Tour
'A pint and a half one' traditionally refers to a pint of Guinness and a single measure of Irish whiskey. The perfect combination whilst reading the paper or talking about the weather as is commonplace in any Irish country pub.
This 6 day tour extends the 5 day Wild Atlantic Way tour to include Co Kilkenny. It visits 5 craft breweries as well as whiskey distilleries such as the world famous Midelton Distillery, more commonly known as Jameson; and the smaller craft distilleries of Ballykeefe Distillery, Clonakilty and Dingle Distillery.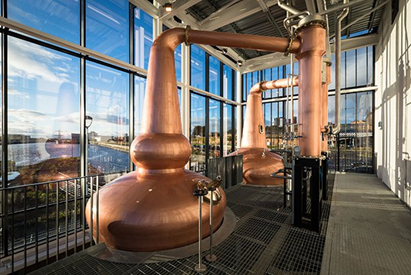 Enjoy the story of these traditional Irish industries that are just returning to their former glory. Irish whiskey was deemed to be the best in the World until US prohibition which almost led to the demise of our industry. Now Ireland is regaining its rightful place as a premium supplier of fine whiskey and there is a growing demand for it worldwide. Taste it for yourself at the source.
Enjoy the stunning scenery on this journey from rural countryside to coastal vistas. Experience the lively pub atmosphere and traditional music in small Irish towns and villages.  These, along with heritage sites and local experiences make this small group tour as perfectly balanced as a Pint and a Half one. Brewery Hops also offer the amazing opportunity to create your very own tour! You can choose the amount of days spent, number of people or if you are more into craft beers, whiskey, food and location. Truly a bespoke adventure on offer here.
List of Local Producers
Wicklow Mountain National Park
The Grand Estate at Kilruddery House
---
Tours take place all over Ireland.
Transport is provided.
For longer tours, accommodation is included in the price of the tour.
Prices vary.
The max number for tours is 16 persons.
All guided tours.
English Language.
Find us here:
Website: https://breweryhops.com/
E-mail: mia@breweryhops.ie
Phone: +353 86 838 2996