"Life is too short to drink bad wine."

(France)
The Virgona Agricultural Company was born to complete a long winemaking tradition, making its contribution to the enhancement and renewal of Salina's wine production given the economic, social, historical and cultural importance that this sector has always had on the island. The careful and passionate family management follows the vinification in all its phases, offering the certainty of a correct transformation, to obtain a high quality product with an absolutely genuine and natural taste.
The vineyards are located in a splendid and fertile hilly area of ​​Malfa, the winery has undergone the necessary transformations over the years to adapt to the most modern technologies while maintaining the strong personality of the wines.
The company produces wines with a typical geographical indication: Salina Rosso, Salina Rosato and Salina Bianco,
Spumante di Malvasia but is renowned for the production of Passito D.O.C Malvasia delle Lipari and completes the range with Grappa di Malvasia delle Lipari.
Malvasia. In addition to wines, the company also produces craft beers.
The Virgona company is truly unique in the Aeolian Islands also for the processing and marketing of various agricultural products: Capers and Cucunci, Preserves, Pestos, Jams, Jams, Jams for cheeses, Jams for cheeses, Natural flavors and Slow Food Presidia
But the reason why Virgona is worth a visit to Sicily is the tasting of its Malvasia.
It is a wine produced with 95% Malvasia grapes and the remaining 5% from black Corinth, grown on the beautiful and sunny hills of Malfa, on the island of Salina.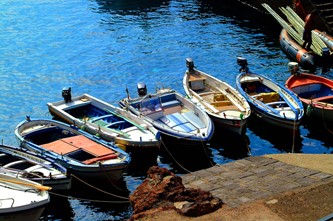 It is a passito with an amber-orange color with copper reflections, the aroma is broad, intense, enveloping but of fine quality, with notes of apricot, anise and honey. The taste is confirmed as sweet, complex but balanced, full and seductive. It is a meditation wine that can be enjoyed together with blue cheeses, typical Sicilian sweets, dry pastries and is the protagonist of many tasty gastronomic recipes of the Aeolian tradition.
It is a passito that expresses the different peculiarities of the territory and the ecosystem to which it belongs, concentrating them in a single essence. The production is numbered and limited.
Data sheet
Grapes used: Malvasia delle Lipari (95%), Corinto Nero (5%)
Land: territory of Malfa – ME – (Salina Island)
Soil type: in slight decline of volcanic origin at 250 m a.s.l.
Training system: espalier
Pruning system: guyot (malvasia), spurred cordon (black corinth)
Color: Golden with Copper Reflections
Bouquet: Aromatic, intense, delicate and persistent; there are aromas of apricot, citrus and honey
Taste: Harmonious, overwhelmingly Sicilian, with hints of raisins
Alcohol content: 14.2% ethyl alcohol
Suggestions: Serve at 8 – 10 ° C; it goes perfectly with all sweet types and aged cheeses (company tip: gorgonzola drowned in hot honey). dernity, always with exceptional.
The Virgona Agricultural Company promotes wine culture initiatives, offering enthusiasts the opportunity to develop the knowledge of "good wine" in a pleasant way as a genuine expression of the island's nature.
In the cellar, open all year round, visitors will be allowed to follow the wine in every phase, with a guided tour of the vineyards and caper orchards to learn about the cultivation methods, explanation of the drying and vinification systems or the harvesting and salting of the capers , until bottling.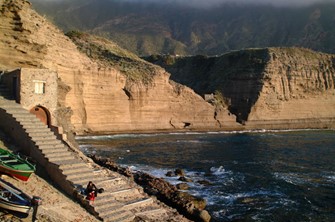 The Virgona Winery, in addition to the quality of the wine, has courtesy and professionalism as a distinctive value and is able to accommodate small and large groups of wine lovers, to offer tastings, even reinforced, by booking, combining the winemaking tradition with the food and wine tradition of typical products.
The tastings take place with the intention of making known and tasting their own products, each wine is accompanied by a dish made with various pestos in oil jams for the end of the tasting Malvasia delle Lipari Passita will be served often accompanied by biscuits or a mousse of ricotta with candied capers
The company organizes 3 tasting menus
Menu 1 Time 60 minutes Wines 4
It will taste:
1 of 1 sparkling wine accompanied by a selection of pesto
2 Dry Malvasia accompanied by some preserves made by us
3 Red salina accompanied with cheeses with jams of our production
4 Malvasia passita accompanied by biscuits or a ricotta mousse with candied capers
menu 2 time 45 minutes Beer
We will taste: 2 beers + the Malvasia Passita
1 Malvasia flavored beer accompanied by a selection of pesto
2 Beer flavored with Caper accompanied by preserves made by us
3 Malvasia passita accompanied by biscuits or a ricotta mousse with candied capers
Menu 3 Time 120 minutes
We will taste: 8 Wines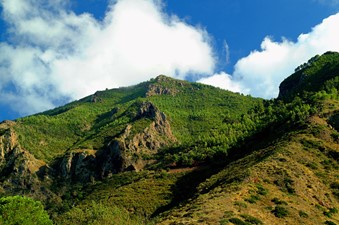 Extra drive sparkling wine accompanied Crostini with pesto of our production Alba sparkling wine with friselle with tomatoes and capers White salina Various preserves in oil Rosé Salina Various preserves in Don Carmelo oil Various preserves in oil Red salina Cheeses combined with different jams of our production Enrico (100% dry barrique malvasia) Cheeses combined with different jams of our production Malvasia delle Lipari passito, cannolo decomposed with candied capers or dry biscuits.
List of Local Producers
https://www.fondazioneslowfood.com/en/slow-food-presidia/salina-caper/
https://www.italianfoodexperience.it/prodotti/cappero-di-salina/
https://www.eataly.net/it_it/magazine/racconti/slow-food/presidi-slow-food-capperi-salina
---
The company can be reached from the Fontanarossa Airport (Catania). With the bus line you get to Milazzo and then you can take the hydrofoils of the Liberty Lines to Salina.
In Salina there is a good bus service, there are taxis, but for those who want to be independent and therefore not subject to timetables, to get around the island in complete freedom it is advisable to rent either a car or a scooter.
Visits to the company can be made by agreeing with Danile Virgona on times and methods.
Find us here:
Virgona Agricultural Company
Via Bandiera, 2
98050 Malfa (ME) – Italia
+39 090 984 44 30 +39 338 745 59 12
FB malvasiadellelipari
https://www.malvasiadellelipari.it/contatti/