"People who love to eat are always the best people."

(Julia Child)
The 14 demarcated wine regions in Portugal, characterized by different terroirs and cultural and historical influences in the production processes, characterize Portugal as being a very rich wine production country, considering the relatively small country it is. Due to the great variety of wines produced in Portugal, there are quite a few "generous" wines – fortified wines, that have great popularity in Portugal and that have travelled the world.
The main characteristics of this category of wines is that at some point (before or during the fermentation process, firewater (aguardente) has been added to stop the fermentation, allowing the sweetness to remain as well as an increased level of alcohol. The choice of the grapes and the evolution of the production process that date back since the XVth century, have made them very popular and appreciated wines. They accompanied the sailors in the voyages throughout their trips, as they did not go bad or stale.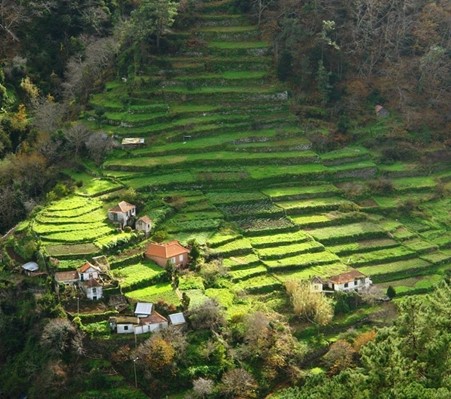 The main products that are better known come from different regions of Portugal.
Port wine is a fortified wine produced in the demarcated Douro Valley region of Portugal, and can be found as sweet, dry and semi-dry, red, white and more recently rosé. It is the third oldest wine with an official appellation, dating back to 1756.
Madeira is also a fortified wine, produced on the Portuguese island of Madeira which at the time was a port of call for ships heading to other regions, dating back to the XVth Century. The fortification of this wine served the purpose of not letting wine go bad during the trip, and therefore neutral grape spirits were added. The wines became very popular especially among the British, and the styles range from dry to sweet.
Jeropiga is also a more alcoholic wine to which firewater (aguardente) is added to the grape must in the beginning of the fermentation process, which makes it different from other traditional drinks like the abafado, to which the firewater is added during the fermentation process.
Moscatel de Setubal is a fortified wine produced in the region of the Setúbal peninsula. There are two types of this wine: the white and the purple (the latter rarer nowadays). Its name comes from the caste of the Moscatel grapes. It is known to have been the favourite wine of the French kings of the XVth century, and therefore has been exported ever since.
All these wines are either considered aperitif of digestive, as they have different characteristics among them and of each one of them.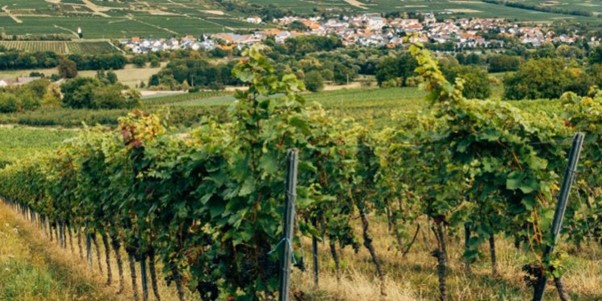 There are many deviant products in other regions that take up similar production processes, but that have not conquered the importance and popularity of these products, worldwide know. As the gastronomy of each region is also very rich, both by the products grown in each region and the gastronomic products that have been developed for centuries, is it obvious that some emphases should be given to the harmonization of each one of these fortified wines with these specialities.
Port wine is well known for having been paired with all kind of dishes, from meat to fish, but mostly with desserts and chocolate. The Ruby Port and the LBV (Late Bottled Vintage) are perfect to drink while enjoying salty cheeses. They are also very appreciated while accompanying deserts made of chocolate. The Tawny Port, (a browner coloured wine due to higher level of oxidation) is a wine that has slight notes of chestnuts and nuts, and therefore go well taken with all kinds of nuts, chestnut desserts and matured cheeses. Some recipes such as Pudim do Abade de Priscos, a very sweet pudding to which Port wine is added, goes very well with this Port. Some believe that this pudding also has a good harmonization by contrast with the Madeira wine. White Port Wine, very much used in cocktails and with tonics, is served with olives and chestnuts. The Vintage Port Wine is a more complex wine and requires a harmonization with sweet fruits such as dames and figs, as well as blue cheeses and nuts. (1)
Madeira Wine is also divided by categories. Dry Madeira / Sercial will best accompany smoked fish, seafood, olives, toasted almonds and fresh cheeses. Half-dry Madeira / Verdelho will best accompany olives, nuts in general, game and pâtés or terrines. Half-sweet Madeira / Boal will best accompany nuts, tropical fruits, desserts with fruit, soft cheeses, creams and honey-based desserts such as the typical Honey Cake from Madeira Island. Half-sweet Madeira / Malvasia will take up nuts and walnuts, tropical fruits, butter biscuits, dark chocolate, honey cake and strong spicy and blue cheeses. (2)
Jeropiga is typically known to go well with chestnuts cooked in all fashions. Initially made at home, it was used a lot in the household commemorations as a dessert wine, but it has its consumption directly tied to the commemoration of Saint Martin's Day with chestnuts in a festivity called "Magusto". (3)
Moscatel de Setúbal wine, both white and purple categories are best accompanied by Nuts, even if salted, orange and dessert that have orange, as it is one of the aromas easily detected in their wine, Conventual Sweets made out of egg yolks and sugar, pastel de nata (custard tart) as well as the strong taste of the cheese of Azeitão, from the Setubal region. (4) All of the fortified wines have great popularity as commemoration wines, and are drunk in special occasions, reason for which they can be bought all around Portugal. Although some of them should be consumed a short time after being opened, such as vintage Ports and Jeropiga, they normally maintain their quality in a closed bottle, and are popular as travellers' gifts.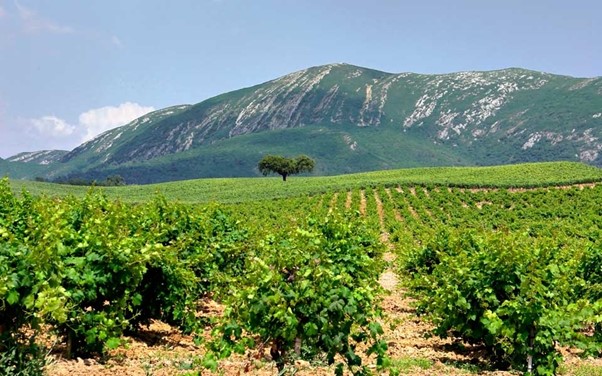 List of Local Producers:
---
All the wines can be bought throughout Portugal, but in order to have and experience, it is best to contact the producers and find the best solution to discover the production process on site, and the pairing possibilities.
Find us here:
Port Wine – http://www.aevp.pt/ASSOCIADOS – the Port Wine producers association provides a list of the cellars that organise visits and tastings.
Madeira Wine tastints – http://www.discoveringmadeira.com/pt/madeira-cellar-tastings
Moscatel de Setúbal fortified wine and other types of wine – https://www.winetourismportugal.com/pt/catalogo/experiencias-vinicas/visitas-degustacoes/regiao-10