"People who love to eat are always the best people."

(Julia Child)
The story of the event or experience, how it started and evolved to its current form, when it started, what is unique about it, how popular the experience is with locals/visitors to the area etc…
Food on the Edge is a two-day symposium that takes place annually in Ireland. It is for chefs & food enthusiasts all around the world who want to create a better global network.
Food on the Edge is a coming together of chefs to listen, talk and debate about the future of food in our industry and on our planet.
Food On The Edge is back this year in the form of a blended symposium with a mix of in-person speakers with other speakers joining virtually. The venue for this year's event is Airfield Estate, Dundrum in Dublin while the dates are Mon 17th & Tues 18th October 2022.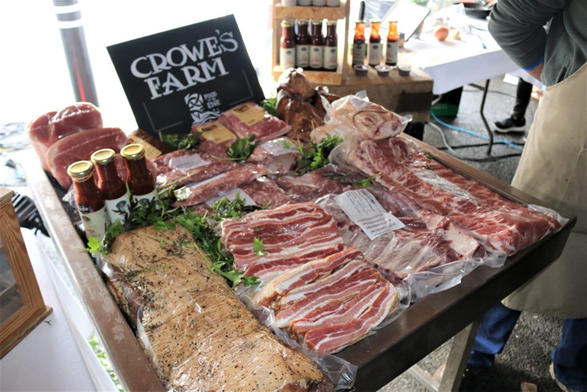 "The aim of the symposium is to challenge perspective on food and our connection to it. Approximately 50 chefs speak over the two day symposium. All are chosen for their innovation, passion and influence on today's food culture. Each speaker, with their own unique perspective, talks for 15 minutes on the cultural, social, environmental and educational aspects of food. The emphasis for the talk is on their vision for the future of food and how we can make things better on both a local and a global level.
The mission of Food on the Edge is to create a benchmark for best practice, in terms of food, its culture, and the people who produce it. Chefs everywhere have a responsibility to be the avant-garde of food education, whether in the context of fine dining, street food, or in our hospitals and schools. We all need to eat better and in order to do this we need to debate this on an open platform at an international level. It is no longer feasible for chefs to stand behind the stove. They must reach out to all in order to make food better for the next generation.
Our speakers present on the future of food, in personal and political ways. These talks will excite you and hopefully bring you to the point of something new, to the edge of a new idea or action that you can fulfill. To inspire action through debate and dialogue: this is Food on the Edge."
Food on the Edge is an event run by a highly experienced professional team with a wide range of expertise, leaders in their fields, with a proven track record of delivering exciting and well organised events and projects. The team consists of: EatGalway members JP McMahon (Symposium Director), Drigin Gaffey (Operations), Edel McMahon (Graphic Design) and Abigail Colleran (Event Co-ordination); Olivia Collins, Food PR (Communications); Ruth Hegarty, Egg & Chicken (Sponsorship) and The Foodie Forum (Support Team).
Tell the customer what they will get and why they should include this experience in their itinerary.
What food/beverage is included, what producers they will meet,

An opportunity to hear from some of the world's best chefs, a chance for Ireland to showcase the amazing produce and innovative people working in this sector.
This symposium also gives a platform for the Irish food sector to showcase its amazing produce and let the world know that Ireland has a culinary signature of its own.
It is a 2 day symposium with approximately 50 speakers and various discussion panels on subjects like food in schools. The founder JP McMahon describes it as "a conference with a culinary excursion."
Speakers are selected based on their talent and commitment to changing how we eat and cook our food, as well as how we think about the future of food.
Speakers vary from chefs to farmers, wine makers, front of house and sommeliers.
They have chefs who talk about food in hospitals and people working with non-profit organisations that tackle childhood malnutrition. The coming year 2022 event will focus on a post Covid-19 and where hospitality is going.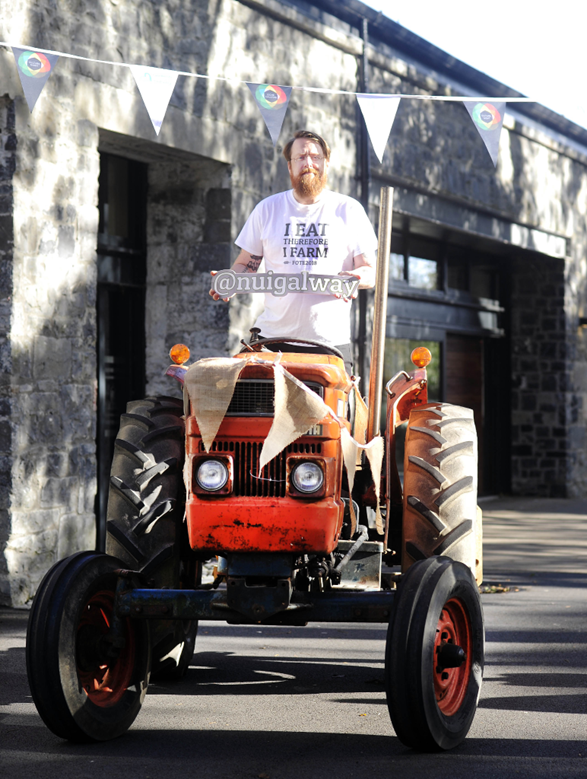 The line-up changes every year and can be found here: https://foodontheedge.ie/speakers/
Our view on food has changed more since the Global pandemic, more and more of us are eating at home, and therefore changing how we think about food and the ingredients we use, bringing up questions like "is this locally sourced?" There is also a This symposium gives people a space to talk about food and produce, during the global pandemic more and more of us where cooking at home and not visiting restaurants as much, which in turn gave us space to think about the food we are eating and the produce we are using. That's where food on the edge comes in, they want to give people a place to have these conversations with like-minded people and taste the amazing food on offer too. Food on the edge want to be part of the new conversation on food and health.
---
Opening Times: Airfield Estate, Dundrum in Dublin while the dates are Mon 17th & Tues 18th October 2022.
How to get there: Our main airport in Ireland is in Dublin, Visitors can also come via ferry if they wish.
Is it guided: No
Languages: English, but speakers from all over the world attend.
Find us here: https://foodontheedge.ie/