"Laughter is brightest where food is best."

(Irish Proverb)
The route of the small villages on the shores of Lake Peipsi is called "Onion Road" not so far from Tartu. It is an area where ancient traditions are preserved and valued, so the communities have remained unchanged over time. Although people sometimes wonder what is so special about an 'Onion Road', The Onion Route is in fact a chain of meandering villages on the shore of the Lake Peipus, inhabited both by Russians and Estonians living side by side, and which is famous for its rich cultural diversity. Three cultures to explore here: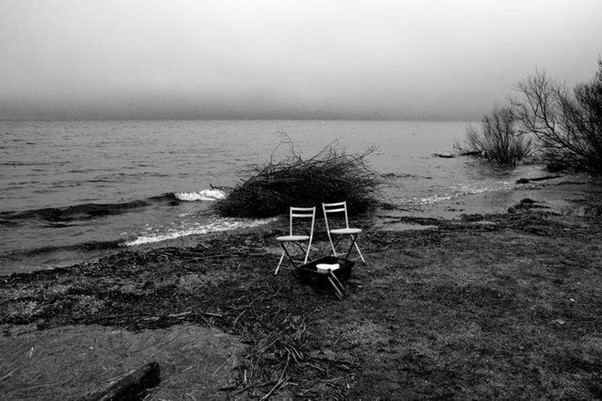 Old traditions are still alive and honoured by the Old Believers living on the shores of Peipsi. Varnja, Kasepää, Kolkja – all three are diverse linear settlements (villages), where museums, prayer houses, cemeteries are worth discovering. It is also worth buying fish, onions and other fresh produce from here.
The Baltic-German culture is represented by the stately Alatskivi Manor. Old buildings in the heart of the manor are continually being repurposed. However, the grand Alatskivi Castle deserves the special attention, as well as Eduard Tubin Museum and handicraft workshops.
Estonians, with their hard work, have promoted both the village life and culture in the region. There is Juhan Liiv Museum and several places related to the legends of Kalevipoeg, the hero of the Estonian national epic. One should also discover the legends of Kodavere parish and its quirky dialect.
Therefore, the Onion Road villages are perfect places to buy fish, onions and other fresh produce. The famous Peipsi onion is not for the weak, it will make your eyes wet, but it is worth sacrificing some tears. If you are looking for a real homemade dinner, visit the Kolkja Fish and Onion Restaurant. Local Peipsi fish dishes are prepared according to centuries-old recipes, handed down from generation to generation. And to end the meal, do not forget to order tea from a samovar. The area offers interesting examples of traditional agricultural and rural ways of life, for example ways of growing onions and cucumbers, along with good local restaurants and accommodation. The area provides opportunities for 'active holidays and places to buy local delicacies and handicrafts.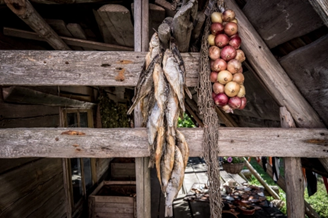 However, those attractions up until now have been all small individual entities which are completely unknown even in their own small country, not to mention further afield. So, there was a real need for promotion and development to avoid the areas being forgotten about all together.
In 2009 more active individuals and entrepreneurs with an active interest in developing the region gathered together to form a network and the NGO the "Onion Route" was born as a central coordinating body for the region.
The NGO understood that in this kind of economically disadvantaged region there is clear need to seek some external funds to support activities to strengthen the economic structure of the region.
The Onion Route offers participation in various handicraft workshops and classes where one can learn to cook traditional food from locally sourced ingredients. Alternatively, active visitors can go on heritage tours, play disc golf, try to conquer the Lake Peipus by kayak or sail, or cruise villages and local landscapes on a scooter or a kicksled. Photography enthusiasts can take part in workshops or even learn to make films, as amularARToorium and Gallery Voronja offer challenging camps and exhibitions. Of course, summer is the best time to enjoy the Onion Route, especially on a bicycle. In winter, however, can have fun on Peipus as a fisherman, and if you lack the gene, we have fishing guides who will take you to the lake, provide you with all the necessary tools, guide and teach you how to drill holes in the ice, fish and later prepare food from your catch. Or take you on a karakatitsa safari.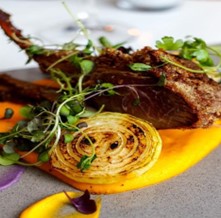 Quite famous is the Garlic Festival, which take place in Kuremaa, where Estonian garlic growers come together, to compare the varieties and harvest collected from their fields and exchange the experiences. But it is a lot more. As for today one can taste and buy from the Garlic Festival products like garlic bread, garlic bacon, garlic cheese, garlic honey, garlic coffee, garlic beer, garlic vodka, garlic bagels, garlic ham, garlic sausage, garlic candies, garlic cotton candy and as favourite for children- garlic ice cream. The Festival`s souvenir, Garlic Chocolate, has been produced by the company Kõlleste Kommimeistrid from the year 2009.
In addition to garlic one can buy from the market everything grown or made in Estonia, surely home-made preserves, handicraft, vegetables and greens, forging, cosmetics, clothes, souvenirs, woodwork and food as with garlic as without. So, you can find from the festival market golden onion grown on the shores of lake Peipus, freshly smoked bream, as handicraft pottery from the island of Muhu.
List of Local Producers
Look: Alatskivi castle with Tubin museum, Liiv museum, Varnja Prayer House, Voronja gallery, Kostja's Onion Farm, Alatskivi Nature Center, Kodavere Heritage Centre
Participate:, Peipsimaa Visitor Center, Turgi handicraft Farn, Flavours of Alatskivi Manor, Textiles Workshop at Alatskivi Castle, Ceramics Workshop at Alatskivi Castle
Stay: Nina Kordon Guesthouse, Nina Straw Houses, Vaino Tourist Farm, Mesi Tare Home Accommodation, The Suites of Alatskivi Castle, Kadrina Manor, Fisherman Home Accommodation, Ranna Puhkebaas
Drive: Estbus
Eat: Kivi tavern, The Restaurant of Alatskivi Castle, Mõisa tall pub
Pay: Peipsi kalapunkt (fish shop), handicraft shop Magasiait,
---
The "Onion Road" not so far from Tartu is the route of the small villages on the shores of Lake Peipsi. The garlic festival is a seasonal event, but you can visit this part of Estonia in every season. The best transport option is a flight for the Tallinn airport where you can rent a car.
Find us here:
Onion Route Network, https://www.sibulatee.ee/en/about-the-onion-route/the-onion-route-network/, info@sibulatee.ee or call +37256480065.
Find us on Google Maps