"At the table with good friends and family you do not become old. "

(Italy)
The Hecks family have been making traditional farmhouse cider in Somerset for seven generations since 1841, initially in Chard but they moved to Street in 1896. The Employee total is 3, yet they make between 130,000 and 180,000 litres per year.
Their cider process is blending the juice from the apples, which are all grown locally in the lush Somerset orchards in Compton, Barton St David, Meare, Edgarley and Theal.  They also purchase other varieties from other orchards in Butleigh, Butleigh Wootton and Glastonbury. The cider is aerated and fermented within wooden barrels and sold draught from the barrels.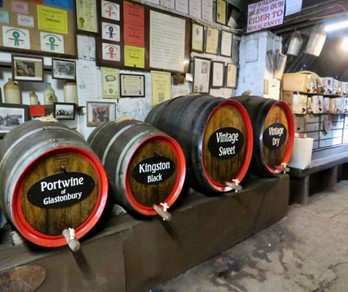 Most of the business comes via social media channels or good old-fashioned word of mouth, they publicise at local campsites in the area, sell to freehold public houses, and some of the smaller festival tents at local festivals including Glastonbury Festival.    
Will Hecks said that when people come to Somerset they want the cider experience to have with their ploughman's lunch, so we oblige.
They also utilise Social Media using Facebook and Instagram (this has been a bonus to them during the pandemic) and in fact has increased their business with Retail Sales over Wholesale thus exceeding their sales targets.
Like many small businesses, there are seasonal downtimes and during January – February the family take their well-deserved holidays. However, at peak periods, such as harvest time, they call on local people to support them.
Will Hecks said that if he knew what he knows now, he would have probably taken different courses at local Strode College where he had been an A level student to help him on his journey as the 7th generation cider maker at Hecks Cider Farm.
The Families Favourite Ciders are The Porters Perfection and The Vintage Dry. A favourite part of the process is the Quality Control.
List of Ciders Produced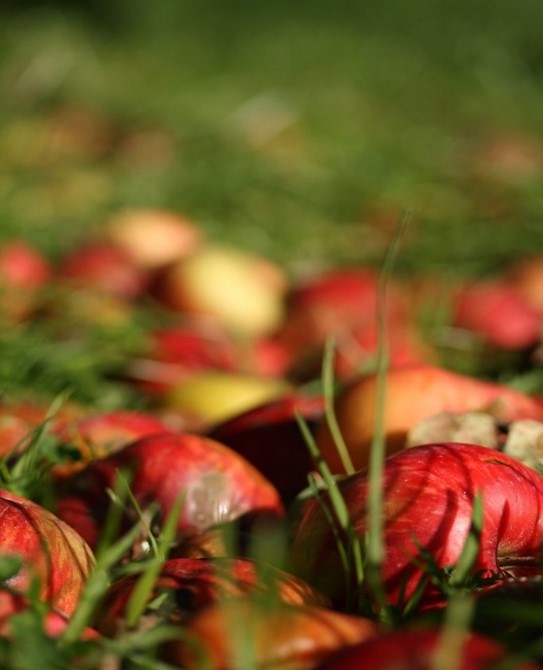 Morgan Sweet
Broxwood FoxWhelp
Browns
Port Wine of Glastonbury
Slack Ma Girdle
Kingston Black
Tom Putt
Perry's Produced
Blakeny Red
Hendre Huffcap
---
Will Hecks and his father Andrew plant their own apple trees thus keeping a refreshed crop. They also work with local farmers who want to graze their sheep in the Orchards, keeping it weed-free, and they even have their own honey produced in the orchards by Bees kept by local retirees who have an interest in beekeeping, which helps with the pollination keeping sustainability.
The cider process originally done by hand reducing the volumes they produce today and using machinery, which had a staggered upgrade starting 10 years ago.
In the processing stage, they use a Voran elevator grinder to wash them and then pressed on the Voran belt (app 3' wide) they can process 3,000 Kilogram per hour.
Fermentation is using the wild fermentation process, which means the cider apples are mashed and then placed in a wooden barrel and aged inside the barrels.
The Juice produced transported to Rotoplas Black HDPE Tanks (holds 1,500 Litres) or White IBC Tanks (holds 10,000 Litres).  When fermentation is completed the cider is then completed with some having sucrose added to sweeten before being bottled.
Find us here:
Will or Andrew Hecks
9-11 Middle Leigh
Street
BA16 0LB